Featured Products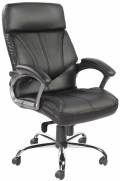 Heavy Duty Office Chair
$250.00
$450.00
Related Articles
Commercial Couches & Office Sofas For Great First Impressions - Making a good first impression on customers and clients is tantamount to operating a successful growing business. If your reception area or waiting ...
Desk Risers & Sit to Stand Desk Converters - Switching from sitting at a desk all day to to a sit and stand workstation or a desk with a sit stand desk converter is one of the best choices you ca...
Express Office Furniture - Don Smith and Associates - Express Office Furniture is a manufacturer of quality commercial office furniture which is stocked in their distribution centers and warehouses loca...