---
White L Shape Desk with Side Storage Tower and Hutch
Specifications
| | |
| --- | --- |
| Condition | New |
| Brand | Express Office Furniture |
| Color | Silver |
| Finish | Dark Walnut, Modern Walnut, Tiger Stripe, White |
| Features | Drawers, Grommets, Hutch, Locking, Overhead Storage, Shelves, Side Storage, Storage |
| Material | Aluminum, Laminate |
| Capacity | 1 Person |
Available Finishes Dark Walnut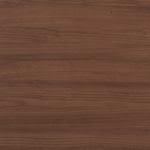 Modern Walnut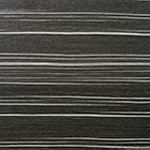 Tiger Stripe White
Parts List
| | | | | | |
| --- | --- | --- | --- | --- | --- |
| Image | QTY | Part Number | Description | Price | Total |
| | 1 | ELL-PSC62 | Personal Storage Tower | $405.00 | $405.00 |
| | 1 | ELL-HSD71 | 71" Hutch w/ one door and paper flow | $195.00 | $195.00 |
| | 1 | ELL-SHELF71-WT | Optional Shelf for H71 Hutch | $85.00 | $85.00 |
| | 1 | ELL-H71-BAR-SHELF | Stretcher bar for 71" wide shelf, required | $50.00 | $50.00 |
| | 1 | ELL-HLEGTALL-S | Leg for Hutch Tall-Silver 27" High, used ONLY for Multi-Layer Stations | $50.00 | $50.00 |
| | 1 | ELL-HLEGMID-S | Leg for Hutch Mid Height-Silver 19" High, used for standard Flush Height Stations | $35.00 | $35.00 |
| | 1 | ELL-T7130G | 71x30 w/ 2 Grommets | $105.00 | $105.00 |
| | 2 | ELL-BAR71-S | for 71" wide tops . | $65.00 | $130.00 |
| | 1 | ELL-LEG29H30DTALL-S | Lair Metal leg 30 Deep, Tall, Desk Height, Silver | $95.00 | $95.00 |
| | 1 | ELL-LEG8H30DLOW-S | Lair Metal leg 30 Deep, LOW | $50.00 | $50.00 |
| | 1 | ELL-MOD-72-S | 71" Modesty Panel | $145.00 | $145.00 |
| | 1 | ELL-CAB-BF | Low Cabinet 36W 24D 21H Box Drawer + Lateral Drawer | $300.00 | $300.00 |
| | 1 | ELL-CAB-SS | Low Cabinet 36W 24D 21H 2 Open Shelf, No Drawers | $180.00 | $180.00 |
| | 1 | ELL-T7124G | 71x24 w/ 2 Grommets | $95.00 | $95.00 |

About The Manufacturer
Express Office Furniture specializes in manufacturing affordable desks and office furniture. The quality of the furniture exceeds anything you can buy in big box stores and will hold of to full-time use without any problems. The furniture is backed by a 5 year warranty and will meet or exceed your expectations when you receive it.
The furniture Express Office Furniture makes is constructed with high density commercial grade materials and laminate that resists defects. The furniture ships from one of several distribution centers in the mid-west and can usually be delivered to your door in as little a 3-10 days. The Express Office Furniture lines can be customized to meet the needs of your space. Not only can the look, style and finish be customized, but the dimensions of the desks and the amount of storage can also be ordered exactly how you need them.
When you are ready to order, please give us a call at (608) 831-1012 so we can make sure you receive the perfect desk!
Shipping
We offer services for white glove delivery and assembly in the south central Wisconsin region. If you are outside of this zone the item can be shipped direct to your door via UPS Ground or freight depending on the size of the item. If you prefer to pick this up direct from our facility, just let us know. In most cases orders are processed in 1-3 business days and leave the facility in 3-5 business days. If you have any questions about purchasing just give us a call (608) 831-1012.
Warranty
Express Office Furniture provides a 5 Year Limited Warranty on their products. For complete details
click here
.
Accessories
Related Products