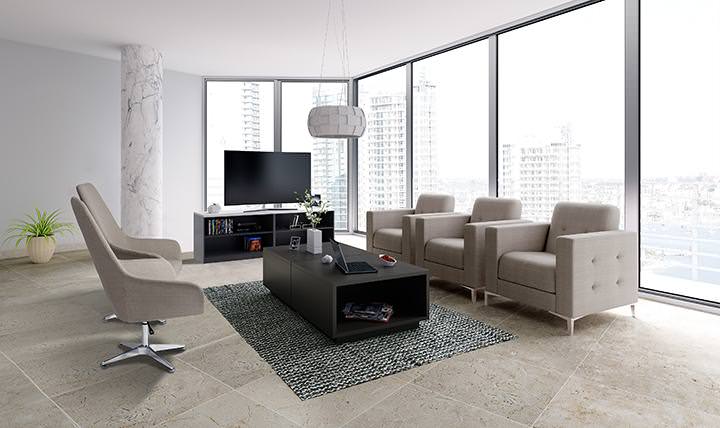 Tan club chairs adorn this room with a modern coffee table and matching high back swivel chairs. Providing additional entertainment like a television can help your employees to temporarily disconnect from their work and focus on other things.
---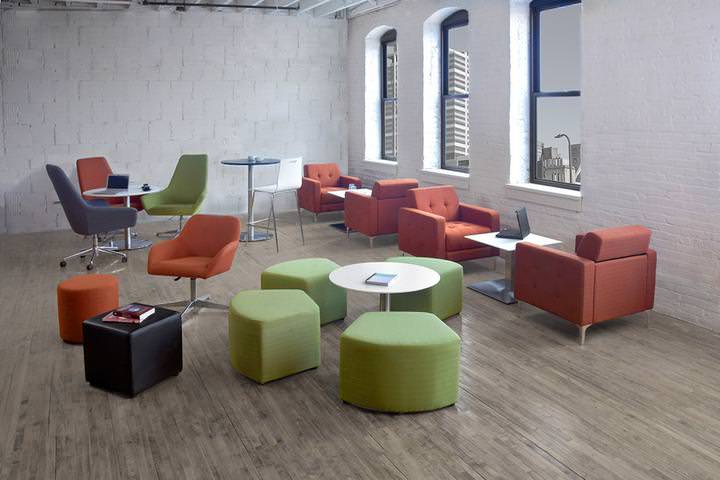 Warm and vibrant tufted club chairs paired with breakroom tables, matching ottoman and swivel chairs gives this space an energetic environment and places where staff can meet and talk in comfort.
---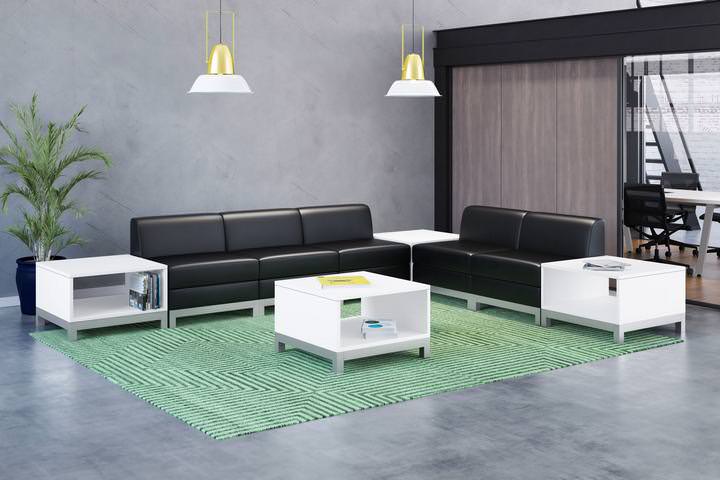 The bright white end tables and coffee tables in this space paired with modular club chairs gives a sense of style and offers staff or visitors to your business a place to relax.
---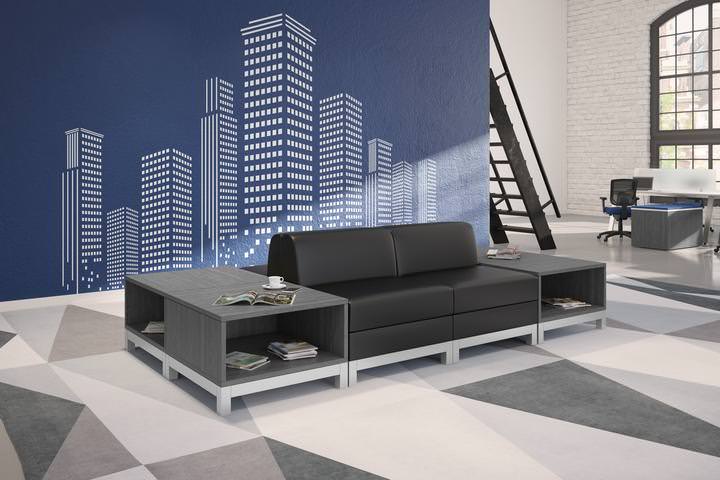 The office breakroom furniture pictured in this scene demonstrates how club chairs can be used along with modern end tables to create a space where staff can walk away from their desks and stop to recharge.
These are just a few ideas on how you can use club chairs to create a rejuvenating space for your employees. For assistance setting up your breakroom, we welcome you to give us a call so we can help you step by step in through the design process to the point of sale and making sure you receive the perfect set of office breakroom furniture.
Like this? Please share!
Related Articles
Adding Power Outlets to a Conference Table - There are countless numbers of reasons why you might want power outlets and data ports installed into a conference table, fortunately the process is g...
Having a Desk with Bookshelf can reduce clutter in your office - Floor space is in demand in most offices and often people center their focus on the maximum use of the available floor space. Using a desk with booksh...
Cherry Desk - A Warm and Bright finish for a Traditional Office Space - The traditional style desk is usually made from natural wood and blends with the traditional office decor of wood furniture, plush carpeting and perha...
Related Products