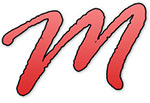 About Us
Established in 2015 by Nick and Kelly Niesen when the opportunity to conduct a local business liquidation was presented. With many years sales experience under their belts the opportunity was quickly seized and within a short period of time what could have been a one-off opportunity started a new business in which the primary purpose was to provide high quality office furnishings and offer green options for decommissioning sound office furniture that needs to be relocated.
Our main functions are not only to provide office furniture liquidations but also to provide discount office furniture to people who are in need of affordable office furniture for their homes or businesses. Our liquidation services are second to none and if you are updating or relocating your business, we can help you through the entire process including moving, decommissioning furniture, planning your new office and setting up all of your office furniture. We make the business of moving easy.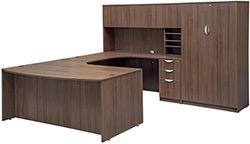 Discount Office Furniture
Madison Liquidators is a supplier of heavily discounted office furniture. We pass huge discounts on both new and used but nice office furniture. This furniture is conveniently stored in our warehouse located in Middleton near Madison Wisconsin. Our selection of discounted used furniture is always changing and you can browse that selection online or in person.
If you are furnishing a new office space we take pride in the fact that we can office pricing to our customers that comes in under budget, exceeds expectations and is always installed on time. The new commercial office furniture that we sell is great for home offices or executive offices. Customers located near Madison Wisconsin including Milwaukee and Chicago can visit us freely and save thousands on new office setups which can include desks, office chairs, guest and waiting room seating, storage and filing cabinets and other equipment or furnishings.
Our passion of office furniture shows in the fact that we can relocate almost any piece of office furniture and furnish high end executive office suites and commercial buildings with a hassle free process that includes no obligation floor plans, renderings and estimates.
Each year we divert several hundred tons of sound furniture away from the landfill and into customers homes or businesses.
Our 7,000 square feet facility and has several showrooms for you to browse. First is our working office showroom. Every furnishing in this room is available to be purchased new as we are dealers of office furniture for a number of manufacturers. Second is our 50/50 warehouse, half of it containing new floor models while the other half featuring our higher end used furniture. Lastly, our third showroom features 100% used inventory. In this warehouse you can buy a ton of used office furniture at a fraction of the price that you would pay retail.
We pride ourselves in offering the best customer service and sales presentation as possible. Whether you want to browse on your own or be helped out along the way, we are happy to work with you and do what we can to get you exactly what you need for as much or less than you were expecting to spend.
Popular items we carry include desks, fireproof filing cabinets, conference tables, office chairs, cubicles, reception desks and more. Everything that you could imagine being pulled out of a decommissioned office space is available in our warehouse, in many cases you can save an upwards of 75% on like new office furniture!